Choose Ardmore Fresh Air When You Need a New Air Conditioner
Stay nice and cool all summer long in Chicagoland with a brand new air conditioner installed by an expert from Ardmore Fresh Air. In some areas of the country, air conditioning may be a luxury, but in the greater Chicago, IL area, and neighboring suburbs, reliable AC is a virtual requirement at home or work.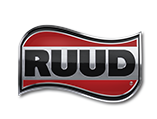 Ardmore Fresh Air is an Authorized Ruud Dealer
When it comes to air conditioners, feedback from our customers, along with a great deal of experience installing different types of equipment, has led to us becoming an authorized Ruud Dealer. For example, consider these Ruud air conditioning models, which customers have asked us to install in various locations.
Don't Delay! Contact Ardmore Fresh Air For All Your Air Conditioner Needs
The friendly, knowledgeable, and honest technicians at Ardmore Fresh Air have vast experience with all forms of air conditioning units, and we will pass our expertise on to you. We install air conditioners, both large and small, for small residences to large commercial enterprises.
If you have any questions about a brand or model of air conditioning equipment, do not hesitate to contact us for details today.