There's nothing like coming home on a cold winter's day when the furnace is running, and everything is nice and cozy. Families in need of a new furnace have come to the right place. Ardmore Fresh Air is an HVAC company with expertise in installing and servicing furnaces throughout Chicagoland and nearby suburbs.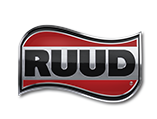 Our family-owned and operated business was established more than 40 years ago. We are honored to be a Pro Partner with Ruud, a highly reputable furnace and cooling equipment manufacturer.
Better Efficiency with a New Furnace
The more efficiently your furnace heats your home or business, the less expensive your utility rates will be. When power costs are eating a big hole in your budget, installing a new furnace makes sense if the equipment you have in place now was installed ten years ago or more.
We Carry a Wide Range of Ruud Furnaces
The following list showcases various Ruud furnaces now available for installation at your home, office, or commercial facility.
Ardmore Fresh Air Technicians Are Ready to Help You Pick Out a Furnace Today
Each team member at Ardmore Fresh Air has a great deal of experience helping customers select the perfect furnace for their home or business. If you have any questions about picking out a furnace, we invite you to speak with one of our professionals. Once you've made a decision, we'll set up an appointment to install your new furnace. Before you know it, you'll be enjoying a warm and cozy environment.
Don't put off installing a new furnace when your old one is no longer efficient or in no shape for repairs. For more information on furnace installation, please contact Ardmore Fresh Air today.